HOME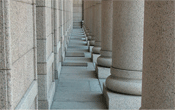 Our History


Tung, Ng, Tse & Lam was founded in May 1997 as Messrs. George Tung & Jimmy Ng. Today, the firm's name has been changed to Tung, Ng, Tse & Lam with the joining of Mr. Valent Tse and Mr. Bernard Lam as Partners in August 1997 and May 2014 respectively.

Our Professionals

The firm has a total of 5 partners, 3 consultants, 5 assistant solicitors, 2 trainee solicitors and 2 legal executives.

Our Mission

The firm endeavors to deliver efficient, professional and high quality services to clients. We place strong emphasis on open and 2-way communication with clients in order to develop a thorough understanding of our clients' needs.

The firm will continue to develop and improve its facilities, resources and professional capabilities.